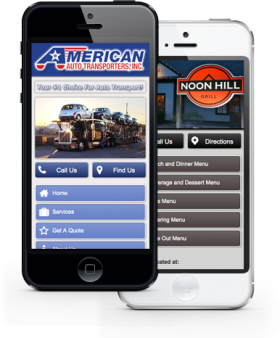 Alert! – New Google Algorithm Update Coming April 21st
As you might have already heard, Google is releasing a huge mobile-ready update on April 21, 2015 that will affect ALL mobile searches. This will have a significant impact on your site's traffic if you aren't ready!
If your website IS mobile friendly then you will see a traffic increase (possibly a very large one) because any websites that aren't mobile friendly will be penalized for mobile searches and WILL NOT show up in the Google search results on mobile devices.
If your website IS NOT mobile friendly you will lose 30% or more of your website traffic because this is the typical amount of traffic that most websites receive from mobile devices.
Here is a summary of what you need to know:
The algorithm will go live on April 21st 2015 and will be deployed over the course of a week.
You can test if your website is mobile friendly by doing a Google search on your mobile phone and if you see it with the gray label "Mobile-friendly" then you are all set. If not, you should stop reading this and get on the phone with your web developer. According to Google, after April 21st they will only be showing the "mobile-friendly" websites in the mobile search results.
You can also test to see if your site is mobile ready here – https://www.google.com/webmasters/tools/mobile-friendly/
Speed is also important so take this test as well: https://developers.google.com/speed/pagespeed/insights/
Mobile ready is either PASS or FAIL. There is no in between. Either you'll show up in the mobile search results or not. It's rumored that your website rankings will also be affected in the non-mobile results if you don't have a "mobile-friendly" website.

Solutions are either to have a responsive design or to have a mobile-specific site
If your website doesn't have a mobile friendly design contact us today to learn more about our mobile website services and redesign services to convert your website to a responsive (mobile friendly) design.
For more information check out these links:
http://googlewebmastercentral.blogspot.com/2015/02/finding-more-mobile-friendly-search.html
http://searchengineland.com/google-clarifies-the-mobile-friendly-algorithm-will-roll-out-over-a-week-be-a-yesno-response-more-217399