Law Firm Marketing Services
Want Clients To Find You Online?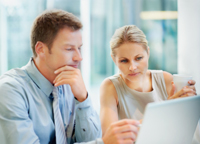 Are you envious of the attorneys or law firms that show up at the top of the search results and get all the leads?
Does your website portray a credible image of your firm and effectively convert visitors into new clients?
Good news, we can help!
There are thousands of people searching the web every day looking for attorneys. If your law firm doesn't show up in Google at the top of the search results you are losing out on business!
Here are some of the keywords people search for online
lawyer – 60,500 Avg. monthly searches
attorney – 40,500 Avg. monthly searches
bankruptcy attorney – 9,900 Avg. monthly searches
divorce lawyer – 8,100 Avg. monthly searches
estate planning attorney – 2,400 Avg. monthly searches
personal injury lawyer – 12,100 Avg. monthly searches
immigration lawyer – 14,800 Avg. monthly searches
We can help your law firm with a variety of attorney search engine marketing services including:
Search Engine Optimization
Google Paid Advertising (Adwords)
Professional Web Design
WordPress Websites and Blogs
We also provide website marketing training for those firms that have a dedicated person who manages their website.
Get Competitive With the Best Law Firm Marketing Strategies
Like any other business, law firms need to stay on top of current marketing trends to garner the market share they need. Because marketing, in general, has evolved considerably in recent years, old-school techniques no longer attract potential clients like they did in the past. While there is still a place for print advertising, as well as radio and television spots, online marketing is now, arguably, the most important source of new business for law firms. The question then becomes, which online strategies are best for law firm marketing?
Search Engine Optimization is Still Important
While some marketing groups discount the ongoing importance of search engine optimization, or SEO, the process is still vital for anyone expecting to rank at the top of the results on Google, Yahoo, or the other search engines. There are specific steps every website must follow to be successful, but lawyer marketing is a niche that requires special attention. Marketing professionals work closely with law firms to develop their brand using proven techniques but also exploring other avenues as well.
Don't Ignore Social Media
Today, Facebook, Pinterest, Twitter, and other social media sites have huge memberships that interact in ways not even dreamt of a few years ago. The important factor with social media marketing is remaining flexible, as dynamic new sites are grabbing market share from established sites. Xing, Snapchat, and Tumblr, for examples, are all rather new compared to Facebook and Twitter, and their membership is rapidly growing. Top marketing experts make the effort to match clients with the demographic groups most likely to need their clients' services and focus on the advantages those sites offer.
Give Clients (and Potential Clients) What They Need
Because law firm marketing is directed at specific segments of the population, it's relatively easy to determine what those clients or potential clients are looking for. Keyword selection takes center stage here, as incorporating the best keywords into online materials will go a long way toward attracting clients. That's another situation where the research brought to the table by marketing professionals comes into play. Keyword use and density are vital elements of any website, and marketing professionals understand where and how to use keywords in a site's content.
Choose marketing experts who understand how law firms work and be willing to listen to their advice. Remember, developing a website is not a one-time event, it's the beginning of a long-term relationship.