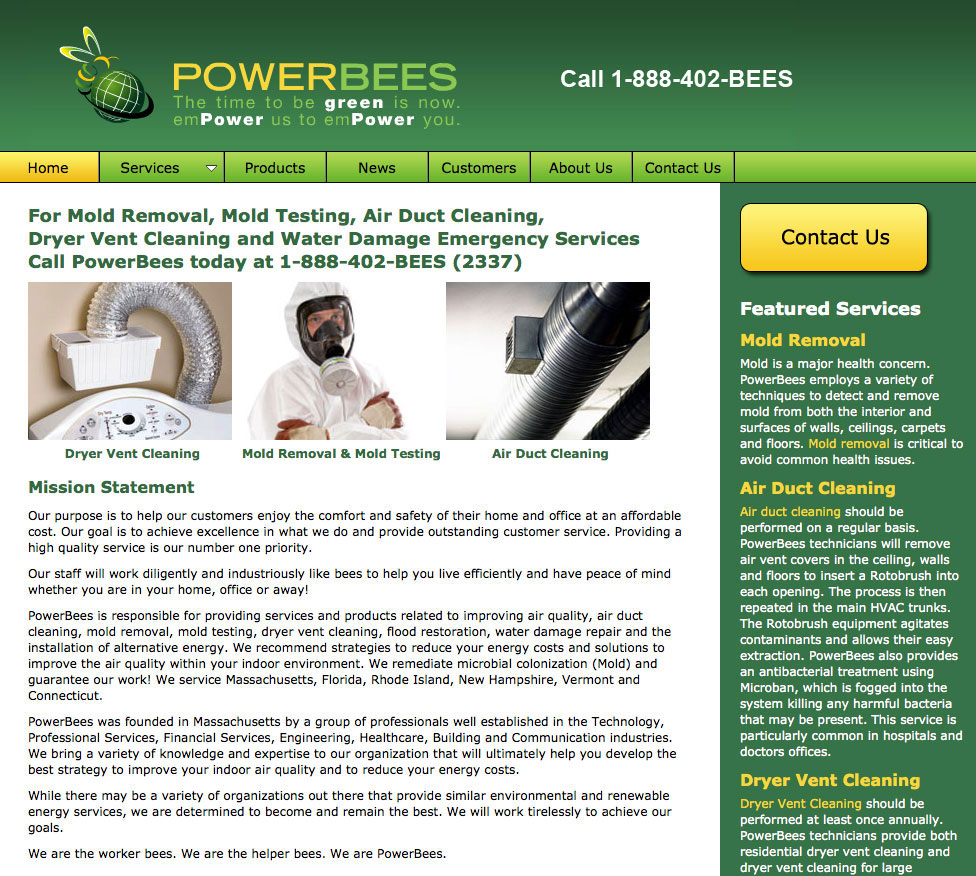 Powerbees, Inc.
We hired GetReady Web Marketing in late June with the ambitious mission of designing, building and deploying our website in early August. Rick Hamel immediately shared his enthusiasm about our business model with me and dedicated himself to our aggressive timeline and favorable concept. The product of his labor was significant. We are frequently complimented by our customers, vendors and associates on our website, and that praise I attribute to Mr. Hamel. His continued support and responsiveness has sustained our relationship.
Jonathan L. Glazer
PRESIDENT & CEO, POWERBEES INCORPORATED
Contact Us today to learn more about our web designs that are effective at attracting new customers.