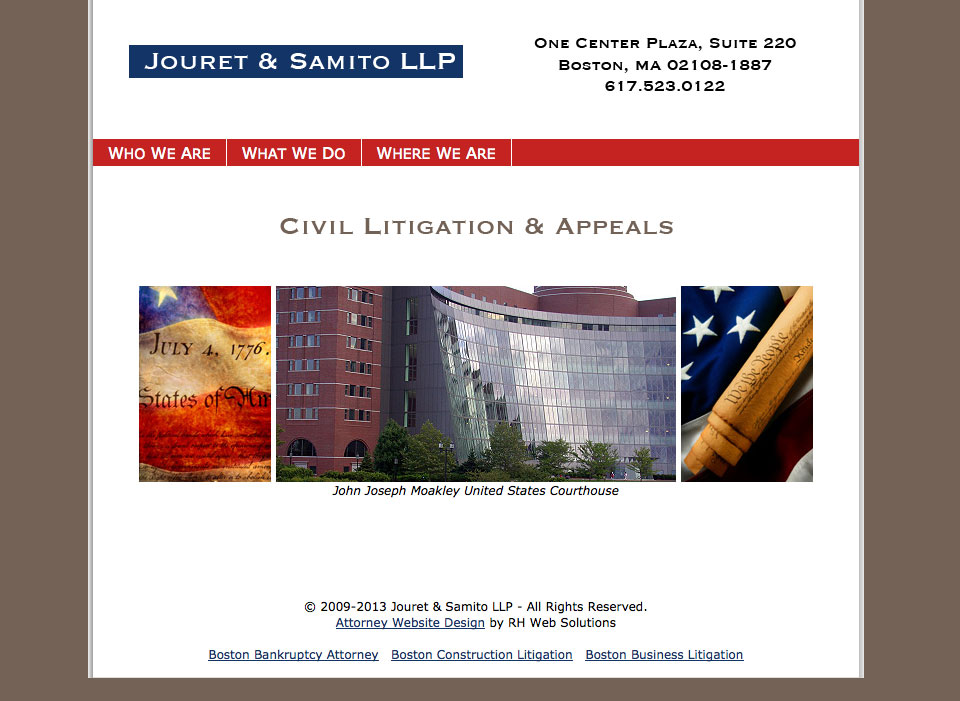 Jouret & Samito LLP
Jouret & Samito LLP was starting a new law firm in Boston, MA and needed a website to establish an online presence.
We came to GetReady Web Marketing on a referral to design our site. Clients have complemented us on the site and we're extremely pleased with the clean look and functionality of the site. It was also a true pleasure dealing with Rick, who is a consummate professional—highly knowledgeable, very responsive and actively interested in promoting his clients' businesses with invaluable traffic-generating strategies. Not only will we be using GetReady Web Marketing to assist us with tweaking the site as our law practice grows, we will also refer clients and colleagues to GetReady Web Marketing."
Stefan L. Jouret
Partner, Jouret & Samito LLP
Contact Us today to learn more about our web designs that are effective at attracting new customers.